Let My Spirit Soar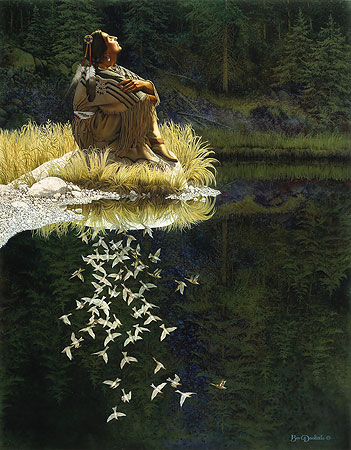 "Let My Spirit Soar" by Bev Doolittle
Signed Limited Edition Lithograph, Unframed
Image Size: 22.25 X 28.125 in.
Edition Size: 1500
Only One Available at this Price
My thoughts fly up like birds it the sky.
I am free. I can fly.
I go everywhere. I see everything.
Towering mountain ranges and a tiny flower growing in the desert.
I see cities and highways and a fallen tree I see a grandmother telling a story to a child.
I sit quietly but my thoughts fly up like the birds in the sky.
Only I know where they go.
When you sit quietly, where do your thoughts go?
What do you see?
Only One Available at this Price
---